WordPress Theme Customization – Smart Tutors
WordPress Theme Customization – Smart Tutors
The name of this WordPress Theme Customization – Smart Tutors. This is my first Online education website development work. It took me a total of 7 days to do this. I worked very carefully and I did my best. I have learned a lot by working on the WordPress Online Loan website.
The tools I have used to complete this project. They are:- Html, CSS, Bootstrap, JavaScript, WordPress, Codestar Framework, WooCommerce, WPbakery and Elementor page builder, etc.
Project Info :
Subject

: WP Theme Customization

Location

: India

Website

: https://smart-tutors.net/

Category : Customization
Date

: 1st October, 2020

Demo : Visit Website
Share

: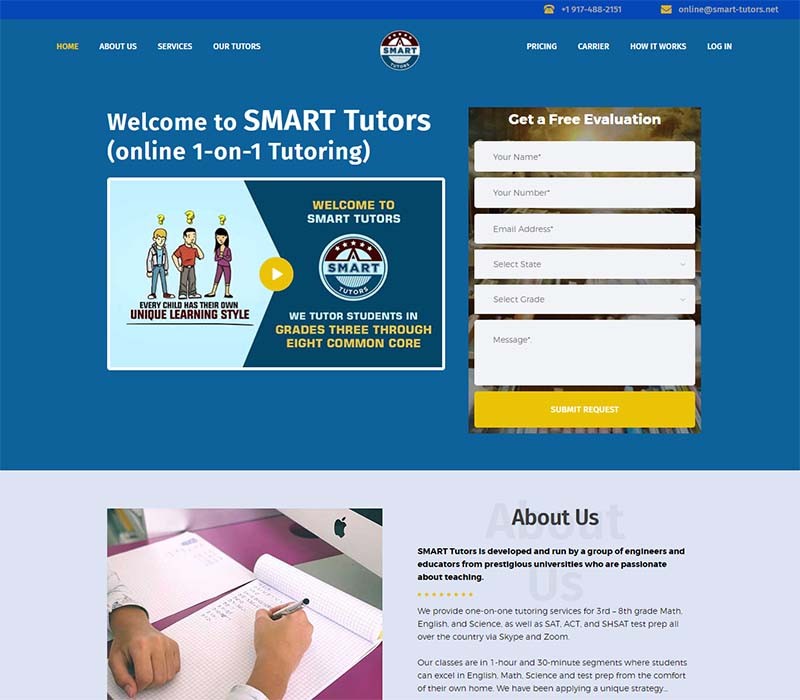 Latest News & Blog
Obviously I'M Web Designer. Experienced with all stages of the development cycle for dynamic web projects.